Did you know...
that prospective employers generally spend a mere 15 to 20 seconds reviewing a resume for the first time?
a professionally prepared resume will increase the success rate of getting an interview in today's competitive job market?
that finely crafted job search tools can command a higher salary?
that a professionally prepared resume only costs about .01% of your first year's salary?
you can save money by focusing your job search through targeted cover letters instead of a "blanket" approach?
Do You Want...
a resume firm that takes a personal approach to your resume preparation?
a unique presentation of your employment history and talents?
professionally prepared documents which will assist you in gaining the interview?
an experienced professional with Human Resources and Hiring background who knows what employers are looking for in a candidate?
to translate your skills into an effective job search tool that will get results?
Let The Write Resume assist you with all of your job search tools to give you a competition edge in the job market.


$r = rand(1,12); ?>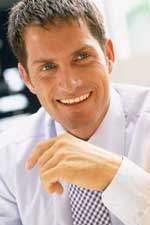 Resumes That Get Interviews or We Rewrite for Free!
---