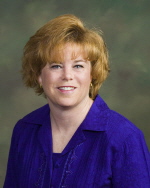 Kathy Sweeney, NCRW, CPRW, CCM, started The Write Resume in 1987. Since that time, she has helped thousands of clients secure interviews through the effective preparation of targeted resumes and career search documents.
Ms. Sweeney spent 6 years hiring candidates at 2 major corporations prior to owning her business. Her expertise in hiring candidates has ensured her clients have the necessary information on their career documents to get interviews with Hiring Managers.
Ms. Sweeney holds these prestigious credentials:

Nationally Certified Resume Writer - Ms. Sweeney is 1 of only 26 resume writers world-wide to attain this certification. The certification process is extensive; writers must first present resume and cover letter samples to ensure mastery of their craft. Next, they must pass an intensive grammar test and write a resume based upon a specific candidate profile. Ms. Sweeney passed this certification test on her first attempt.

Certified Professional Resume Writer - Ms. Sweeney has held this designation since the early 1990's as one of the first resume writers to obtain this prestigious credential. Professionals who hold this credential have demonstrated a thorough mastery of the art, science, and psychology of résumé development.

Credentialed Career Master - Ms. Sweeney is also 1 of only 45 career services professonals globally to hold this prestigious credential. The credential was awarded to Ms. Sweeney based upon her expertise across all sectors of the career services industry. This includes extensive knowledge of resume writing, recruitment practices, career assessment, interview coaching, military/government career transition, and experience as a corporate human resources manager.
Certified Employment Interview Consultant - As a testament to her expertise as an Interview Coach, Ms. Sweeney is 1 of only 5 career services practitioners in the world to hold this important credential. This intensive, 19-module certification tests knowledge in all aspects of the interview process, in addition to strategies utilized to assist job seekers in acing the interview. The extensive knowledge of interviewing was garnered from her numerous years as a Hiring Manager.
Featured Expertise of Ms. Sweeney:

Ms. Sweeney has been featured on television and radio shows, including the Number One Rated Television Morning Show, Good Morning Arizona, discussing the advantages of resumes in today's competitive job market.
Articles featuring her business have appeared in Home Business Magazine, Business Financiers Magazine, Business Informant Magazine and the Arizona Business Gazette.
Her expertise has been featured in online magazines, newspapers and association newsletters across the nation, including:
Online Websites & Print Magazines
Inc.com
Hoovers.com
CNN.com
Forbes.com
MSNBC.com
AOL.com
Monster.com
CareerBuilder.com
MSN.com
Working Mother Magazine
TalentZoo.com
JobBankUSA.com
4Hoteliers.com
HR.com
Jobing.com
Newspapers and Association Newsletters
The Chicago Tribune
The Orlando Sentinel
The Miami Sun
The Philadelphia Enquirer
The Seattle Times
The Massachusetts Standard Times
The Ft. Worth Star Telegram
The Tallahassee Democrat
The Des Moines Register
The Savannah Morning News
The Charlotte Sun News
The Myrtle Beach Sun News
The Macon Ledger-Enquirer News
The East Valley Tribune Newspaper
The San Jose Mercury News
The Nashville Tennessean Newspaper
Workforce Florida Newsletter
The Arizona Medical Association Newsletter
The International Management Accountants Newsletter
Her articles on job search are also featured on several other career websites across the nation including:
HireDiversity.com
MBACareers.com
Careerwomen.com
CareerExposure.com
Ms. Sweeney is the Job Search Expert for:
Jobing.com, the premier job search website in the Arizona, New Mexico, California, Florida and Colorado
FltOps.com, a specialized website for Pilot Recruitment
Jobs4Hoteliers.com, a website focused on the Hospitality industry
ERP Resumes.com and PeopleSoftResumes.com, which focus on the IT industry
Ms. Sweeney maintains memberships in a variety of organizations to keep abreast of continuing changes in the employment field.
She is a Member of:
National Resume Writers Association
Resume Writers Council of Arizona
National Career Development Association
International Association of Coaches
Association of Online Resume & Career Professionals
Society of Professional Journalists
She conducts interviewing seminars for various organizations including:
Jobing.com
Arizona State University Sororities, Fraternities, and Clubs
The Fresh Start Foundation
Department of Economic Security
Women Off Welfare
The Wesley Foundation
Her unique, personalized approach to employment searches help her clients to gain confidence in their abilities as a marketable entity in today's job market. In addition, her job market intelligence gathering abilities provide additional information to assist clients in targeting appropriate companies.
She holds a Bachelor of Science Degree from Northern Arizona University.